Regular price
Sale price
$18.00 USD
Unit price
per
Limited Offer
Sold out
Google Reviews
MAKES THE BEST TASTING FOOD AND DRINKS. YOU'LL SEE.
Three Kings - Hot Salt - 50 grams (1.76oz)
Perfect for refilling Push Grinders, cooking, grilling, cocktails, living the good life...
Small batch, hot coarse salt infused with Ghost, Trinidad Scorpion, and Carolina Reaper pepper in a resealable mylar pouch.  
Flavor notes: Moderate heat that builds as each of the Three Kings (Ghost, Reaper, and Scorpion) peppers traverse the palette.  Provides approachable, savory heat that elevates flavor without overwhelming. 
Grind notes: We use Crystal (coarse) in our grinders. 
Three Kings Hot Salt is available in 3 coarseness levels:
Powder

 -actually

 pretty grainy compared to table salt


Crystal (coarse) which is coarser than typical kosher coarse salts


Rock, which is significantly chunkier than standard coarse salts.
The coarse sea salts we use are natural unprocessed sea-salts made by solar evaporation of brine and are not iodized.  They are refined by washing with clean saturated salt brine to remove surface impurities, drained of excess moisture, dried, and screened to size.
Share
View full details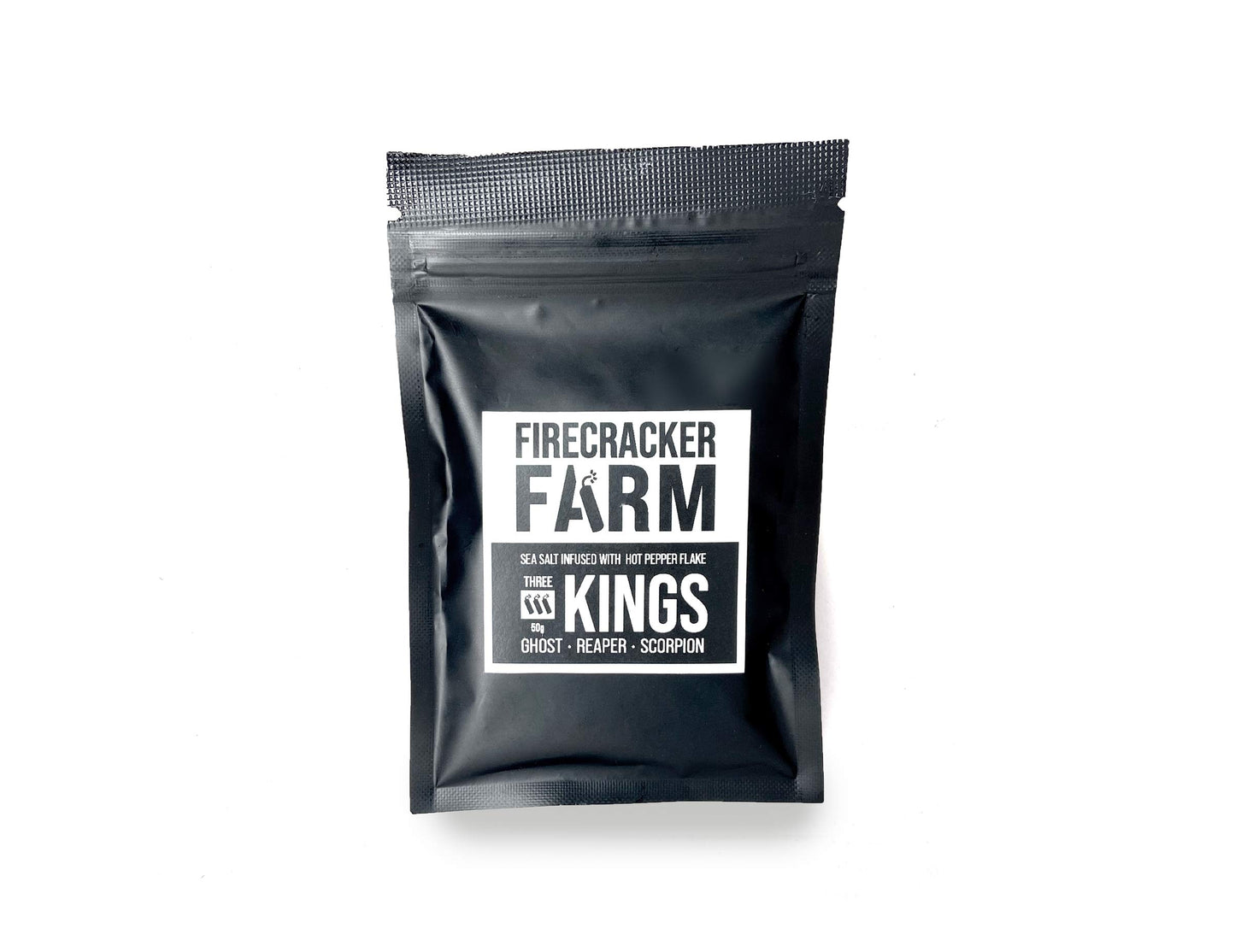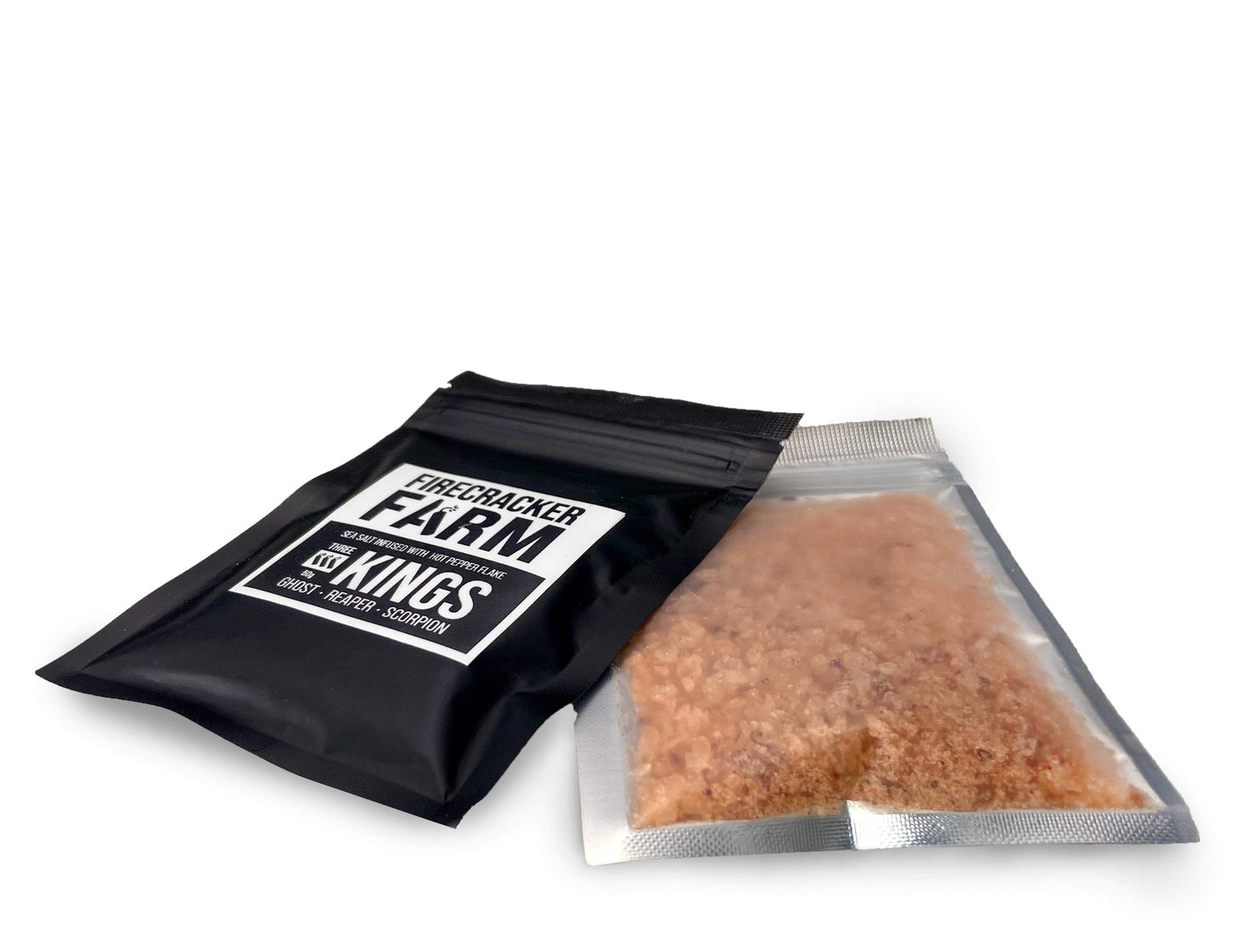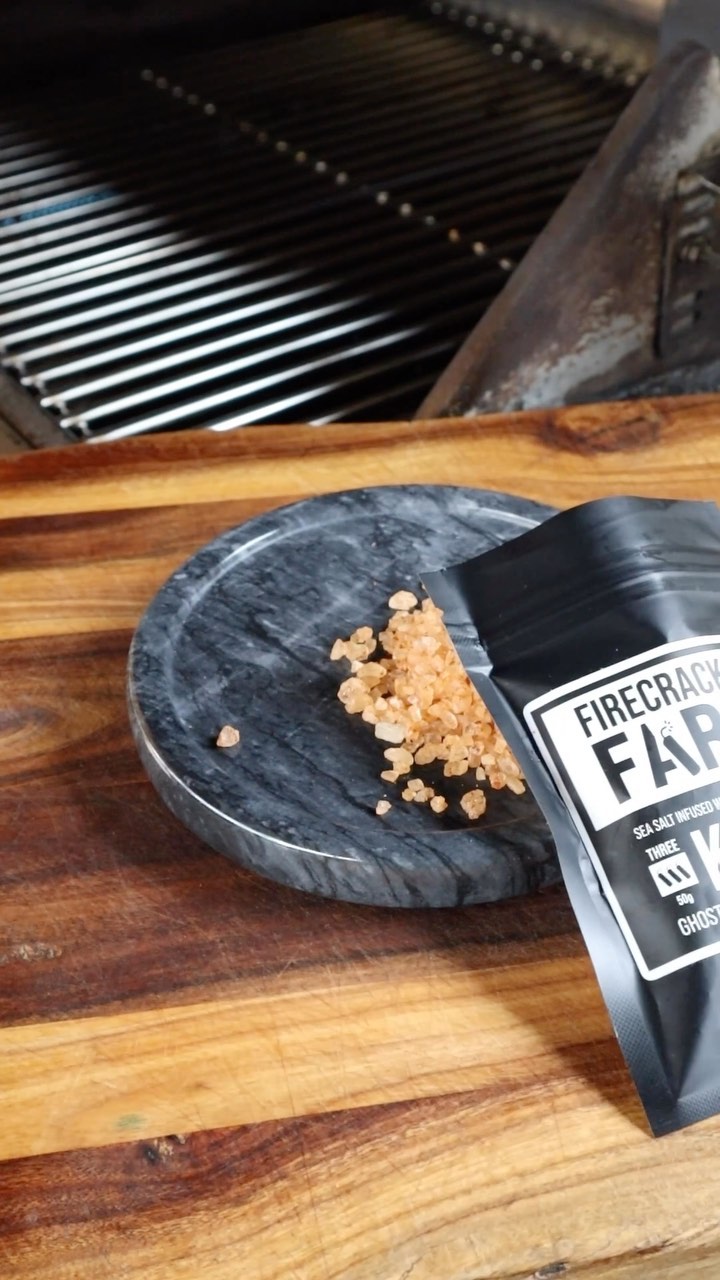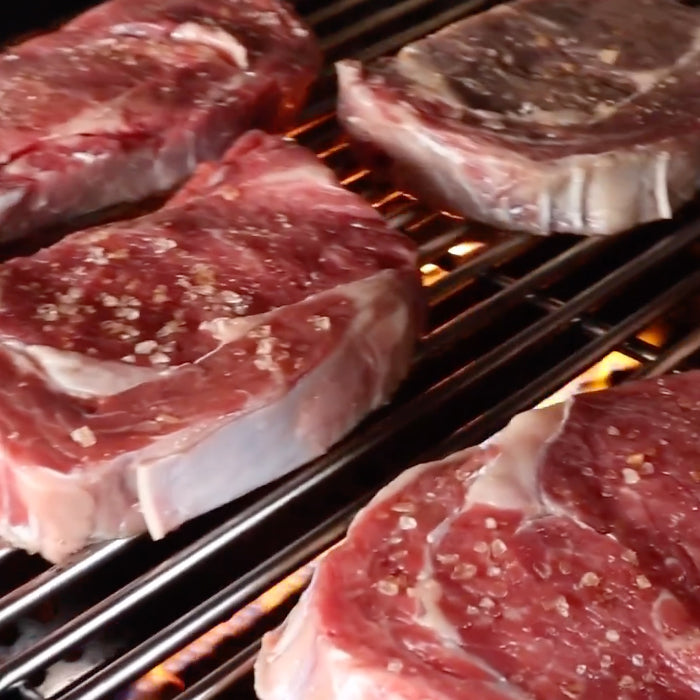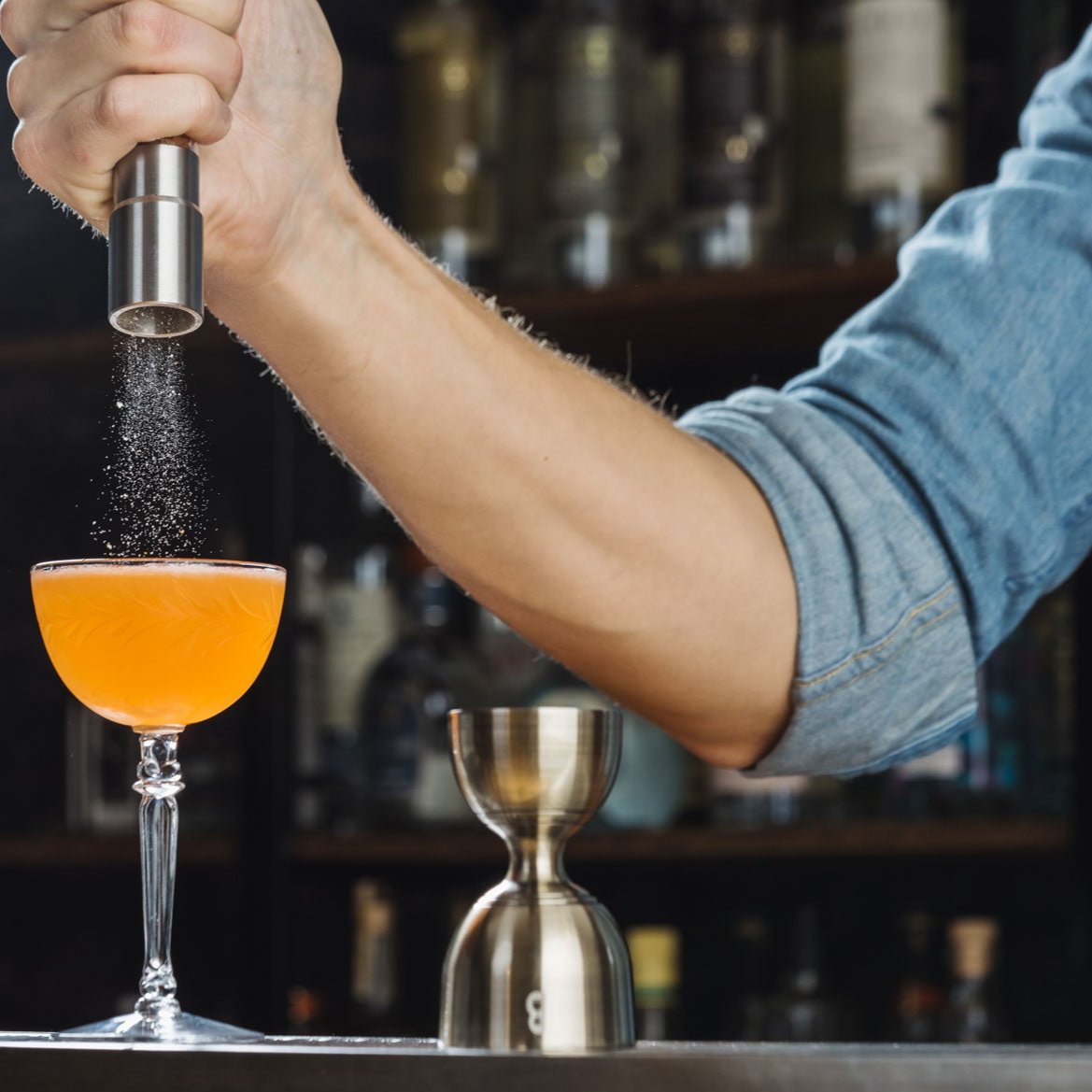 ELEVATE FLAVOR WITH HEAT
Our Three Kings Hot Salt enhances flavors and delights the palette with mouthwatering, savory heat that builds without overpowering. Hot salt will elevate your recipes, and enjoyment to new highs. It's #ffaddictive.